People often have different intentions when planting flowers. Some find joy in just buying fresh flowers or growing them for their kitchen tables, while others like mixed flowers to spice up bridal bouquets and other events.
Flowers often add color and visual appeal to any setting, but to be precise, annuals often give a simple and elegant look to your space.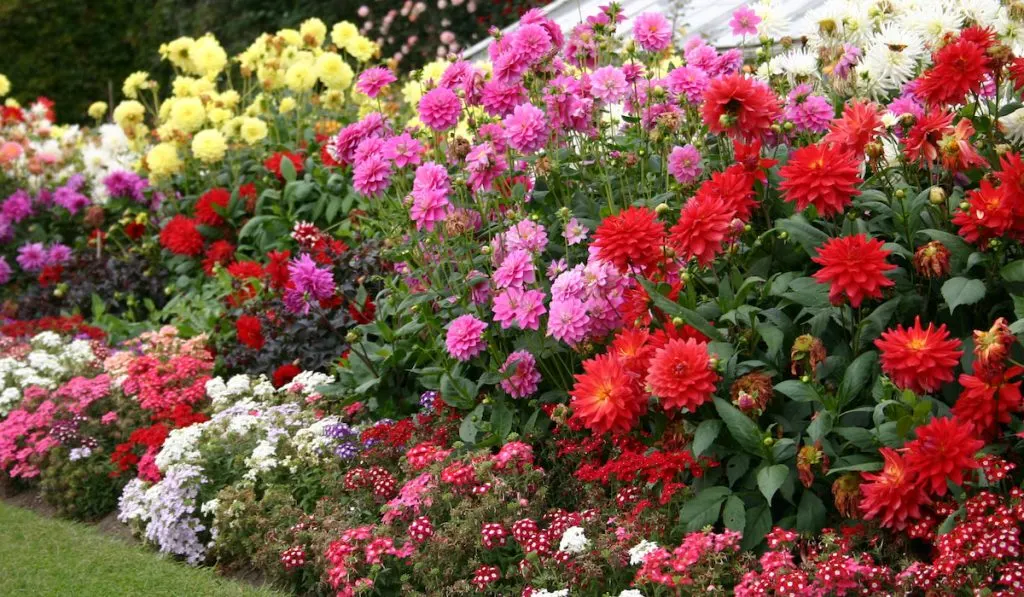 What is an Annual?
Annuals are plants that germinate, bloom, set seeds, and die in the same season. Their sole aim is to set seeds for further reproduction, and it perfectly achieves this through the dense blooms they produce. Some might even bloom for extended periods to get more seeds.
However, annual flowers might need to be replanted the following season, while others like the bachelor's button and sweet alyssum might slowly replant themselves and grow naturally, provided the seeds are viable to develop.
Different annuals are specific to different seasons, while others can thrive no matter the season. Therefore before settling on an annual flower to plant, it is good to first determine its compatibility with the current planting season and plan well.
Let's find out more about the types of annuals.
Types of Annuals
Annuals are classified into three categories: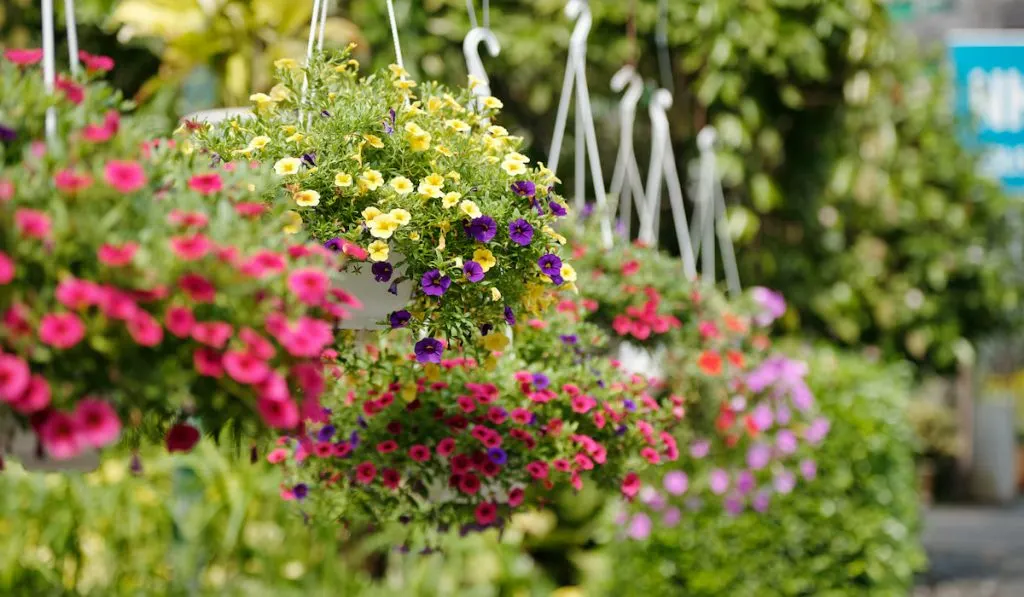 Tender/Warm-season annuals – This type is native to the tropical and sub-tropical regions and requires heat to flourish and thrive. Therefore, it is advisable to grow them in pots, containers, or garden beds in late spring to ensure their survival since they do not withstand cold. Flowers like petunias and marigolds fit in this category.

Hardy/cold season annuals – This type flourishes in the chilly to moderate early spring and fall temperatures and may withstand a light frost without being affected. Examples of this type are larkspurs and forget-me-nots.

Half-hardy annuals – Most annuals fall under this category. Flowers here can withstand a wide range of conditions, including cooler temperatures at the beginning or end of the gardening season.
Advantages of Growing Annuals
Many people grow annuals for specific reasons, which might include;
They are ideal for temporary/short-term cover for established gardens or renewing containers as the season progresses.

Annuals channel a lot of energy in blooming, making them the best for acquiring flowers.

When incorporated with vegetables, your garden gets more than a splash of colors, besides filling in the gaps when early season crops are harvested and attracting and encouraging pollinators.

Annuals mature faster than perennials and biennials and provide elegant blooms shortly after planting until frost and sometimes beyond.
Best Annuals for Cut Flowers
1. Zinnia
Zinnias are from Mexico and were introduced to gardens in 1798. They are available in many shapes, sizes, and colors, and their blooms and flowers can vary from small and simple to massive and complex. They are simple to cultivate and tolerate heat and drought well. Their stems can grow even up to 24 inches tall, giving ample space for plenty of bloom snipping.
Zinnia flowers bloom in various colors and patterns, including white, orange, yellow, cream, red, pink, purple, multicolored, variegated, and even brilliant lime green, giving your spaces a light, airy feel.
Zinnias complement other conventional flowers in a homegrown setting and bloom consistently through summer and autumn.
2. Dianthus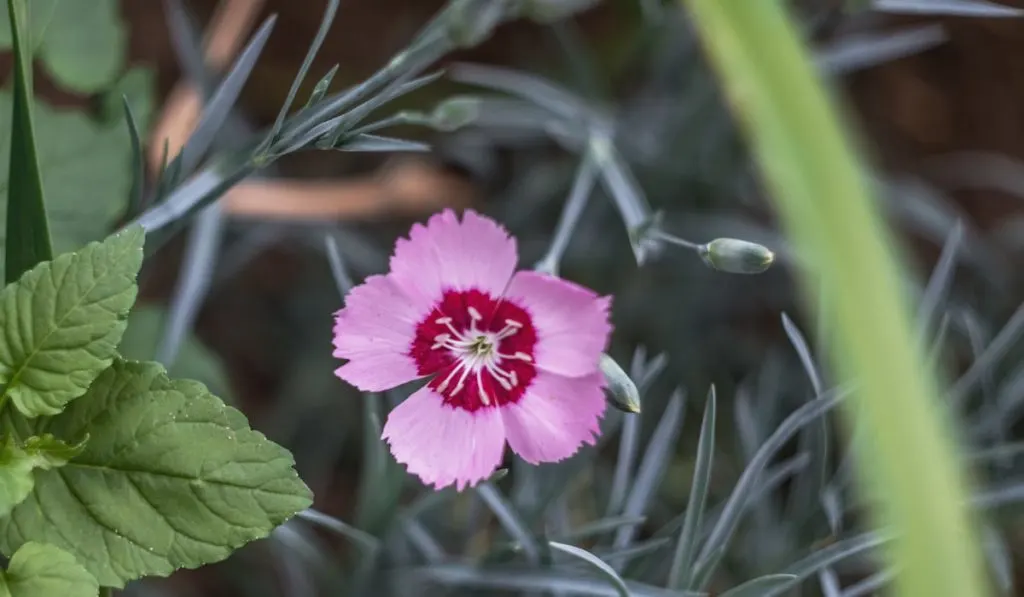 This is a family of flowers that include pinks, sweet Williams, and carnations. They are simple to cultivate in bulk and are available in a wide range of colors and textures.
They are an excellent choice for cut flowers since they have a lovely and spicy smell, fragrance, and astonishingly long vase life. They would make a great addition to your kitchen table decor or a bouquet.
3. Gladiolus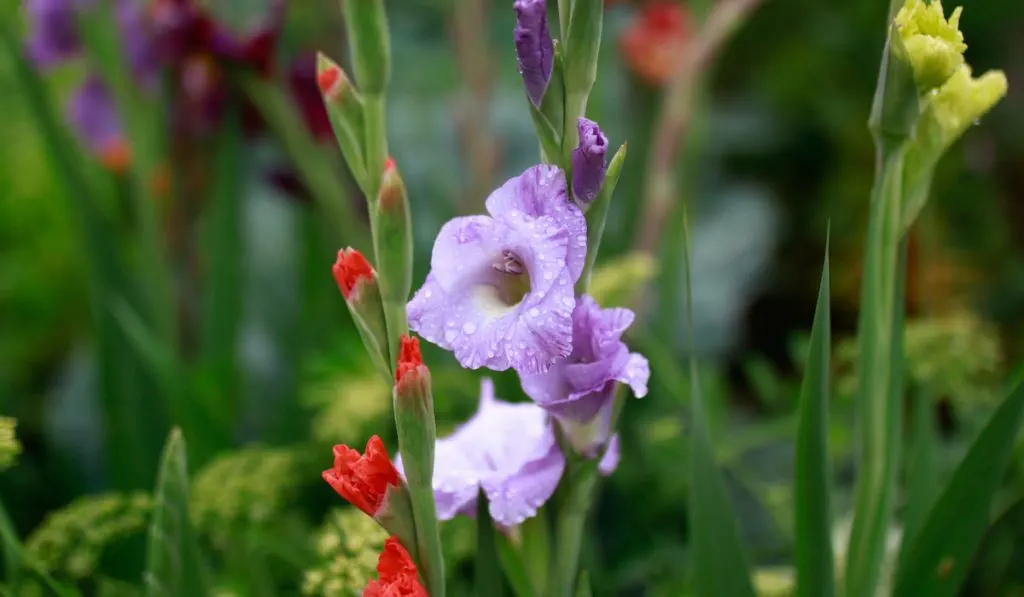 Gladiolus is an elegant plant that produces tall spikes packed with ruffled blooms facing the same direction and open upwards from the stem's bottom. They require moist and well-drained soil as well as maximum sunlight for optimal growth. A gladiolus can grow up to 6 feet tall.
Planted starting from the beginning of spring and then every few weeks to ensure the continuity of blooms, they develop tender bulbs called corms that must be dug out and kept in a cool and dry place that won't freeze.
4. Cosmos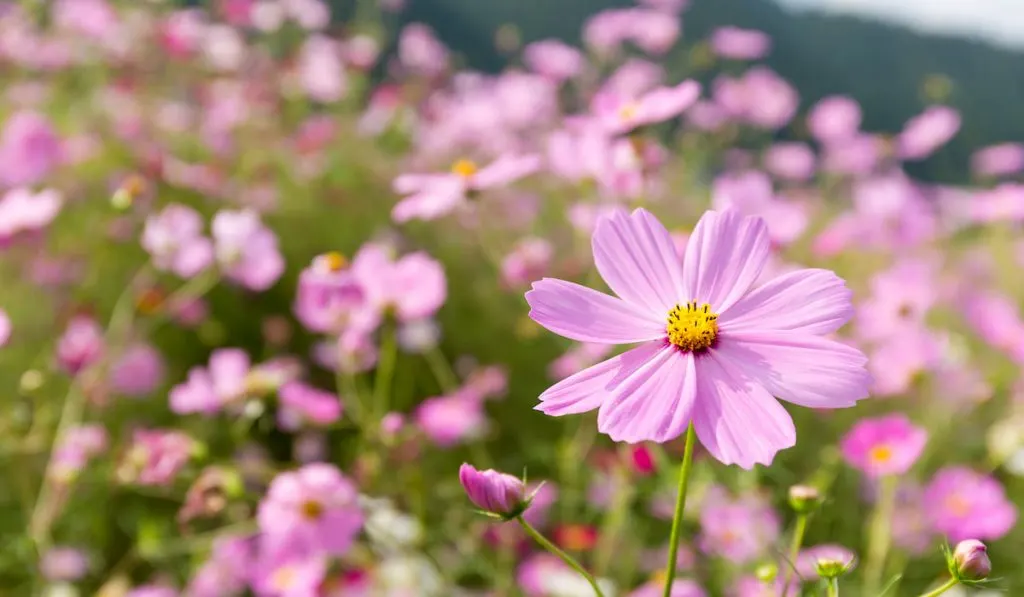 Over a long time, cosmos have been a favorite among gardeners since they require low effort in exchange for high rewards. They make excellent cut flowers for cutting and snipping into any casual setting.
Cosmos may grow tall or short, but their blooms last for a long time and come in various colors ranging from white, cream, brilliant yellows and oranges, pinks, purples, to a deep burgundy hue, making them a favorite for bees and butterflies too.
They bloom from summer till frost but be careful not to add too much fertilizer when cultivating to avoid suppressing blooms.
These annuals have long stems that may reach 6 feet in height, with delicate spring-like leaves and three-inch flowers being their main distinguishing features. Traditional cosmos have a primary bloom with a bright yellow center, but numerous variations exist with more unique features such as ruffled doubled petals or picotee borders.
5. Sunflower
For a long time, sunflowers have been cultivated for their seeds and seed products like oil. However, sunflowers have lovely and showy blooms that are excellent for cut flowers.
Some sunflower petals are bi-colored, while others have uniquely textured petals and centers, with their primary hues being yellow, red, orange, rusty, and even deep dark crimson.
Sunflowers are available in short and tall variations and can grow up to 16 feet in huge variations. The smaller flowers blend with other flowers, while mono botanical arrangements can be equally impressive. For optimal growth, sunflowers need complete exposure to sunlight.
6. Stock
Although underappreciated, thanks to the unattractive name, the stock is an elegant flower with an amazing spicy fragrance, making it a favorite for bees and butterflies.
Available in hues of white, cream, pink, apricot, purple, and magenta, this flower is an excellent choice for an aromatic addition to your cut flowers.
7. Marigold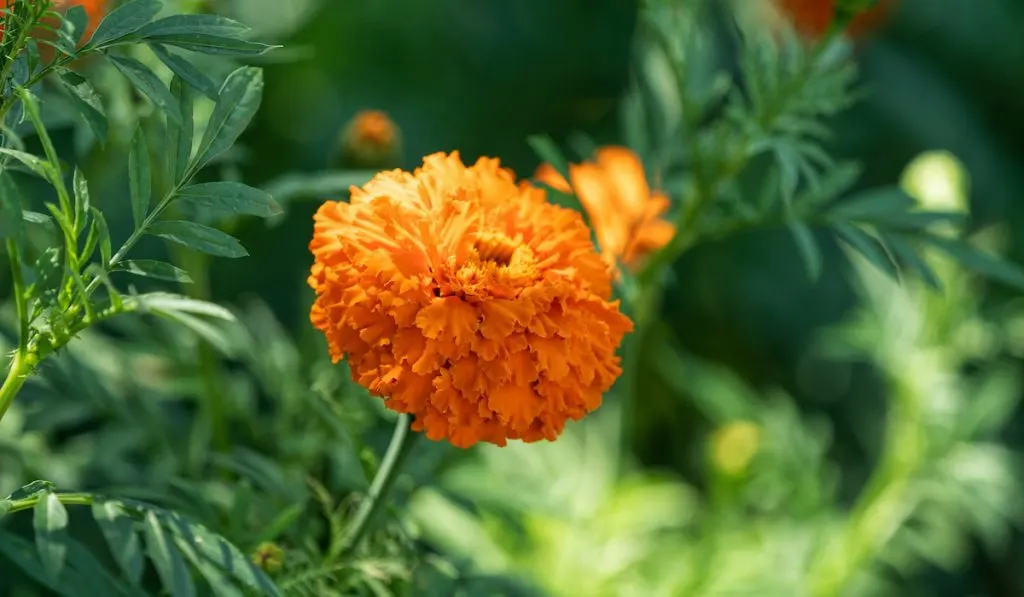 There exist many types of marigolds, some taller than other types. The French marigold, for example, may grow up to 2 feet with 2 inches of flowers, while other types may grow to a height of 3 feet with 3 inches of flowers. They have dense and constantly blooming flowers that come in diverse yellow, orange, or golden hues, often with dark green leaves, making them suitable for cut flowers.
They are a favorite with food gardeners since they are natural pest repellents.
8. Sweet peas
Prized for their elegance and enchanting scents, sweet peas are cultivated as cool-season annuals. They are classic Victorian garden flowers that may grow 4 – 6 feet tall, climbing fences or trees, while others are bushy dwarfs, growing 1 – 3 feet tall.
Regardless of their height, sweet peas have 1 inch long blooms, which range in hues of white, yellow, light orange, red, blue, lavender, and purple.
Some flowers are bi-colored, while others are long stitched and have a long vase life, making them excellent choices for cut flowers. Blending with others as cut flowers is also a great way to bring their sweet fragrance inside.
9. Bachelor's Button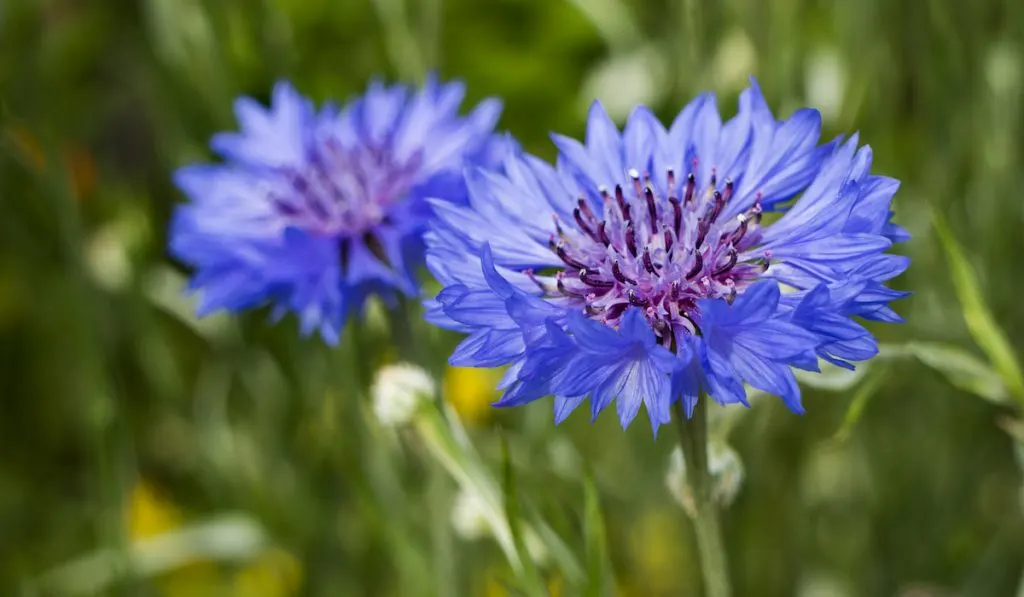 This is an old-fashioned annual popular with cottage gardens because it is easy to grow and easily adaptable to different environments. Growing up to 2 feet tall, the bachelor's button produces elegant and frilly single, double or semi-double blooms in hues of white, blue, purple, or pink, making them beautiful choices for cut flowers.
The bachelor's button blooms in early summer to early frost. Optimal growth requires full sunlight exposure to a partly shaded environment, provided the soil is well-drained.
10. Poppy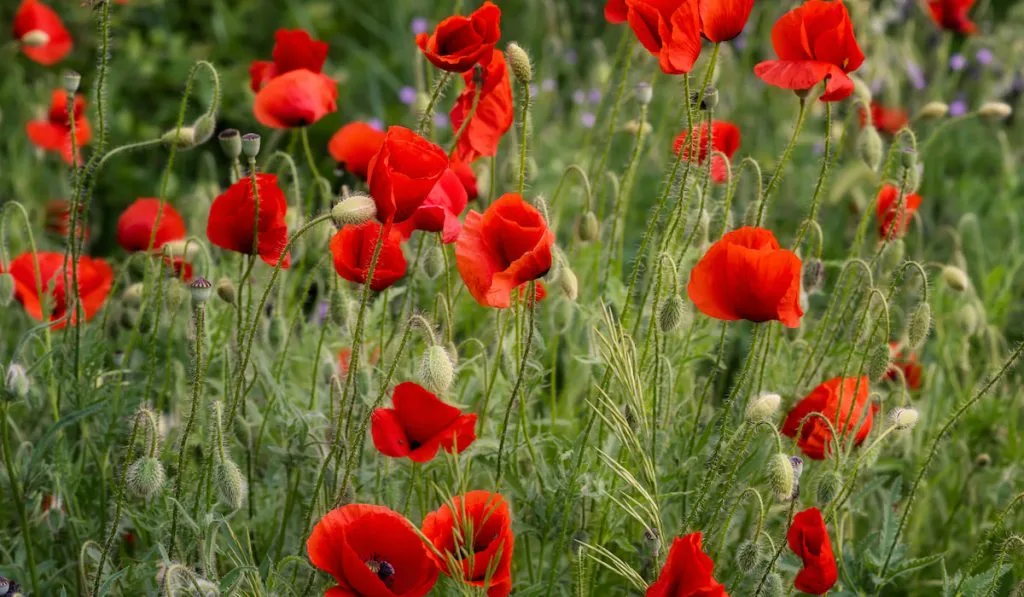 Existing in over 70 kinds, poppies make the most stunning show-offs while in the garden and, fortunately, works just as well or even better when clipped for a cut flower bouquet. Poppies come in various sizes, from small to huge, and vary from simple to complex flowers.
Depending on the type, the poppy core might be yellow or dark, with the petals ranging from white, cream, peach, yellow, orange, red, and pink, to dark purple.
Adding poppies to your garden or table collection is a sure way to add a splash of color, size, and texture. Shirley poppies, Peony poppies, and Bread-seed poppies make the best flowers for cutting, especially when blending with larkspur and daisies.
For the best cut poppies, you should clip them right before the blooms open, and in a bid to extend their vase lives, cut flower stems may be cauterized.
11. Ageratum
Ageratums are in different varieties that grow to different heights, ranging from 6 to 30 inches tall. They bloom from early summer to late fall, often producing clusters of tiny fluffy flowers in white, blue, or lavender hues. The taller varieties are best for cut flowers since you can trim them to the desired length to fit your vase.
For optimal growth, the ageratum needs maximum sunlight to partial shades and well-drained soil. They also thrive in pots and require the regular addition of an all-purpose fertilizer.
12. Delphinium
Coming in dwarf and tall types, the delphinium is the ideal flower for an antique cottage appearance. They often have long stalks with elegant blooms, with petals ranging in hues of white, pink, purple, and a wide range of blues, making their bright colors an excellent addition to cut flowers.
Delphiniums need moist and well-drained soil and a partial shade for optimal growth but can still tolerate total sunlight exposure.
13. Painted Tongue (Little Friends)
Also known as "Little Friends," the painted tongue displays colorful patterns as the light shines through their petals, giving an impression of stained glass art either in the garden or the vase collection.
They have conspicuous flowers that shout in hues of yellow, pink, red, and violet, practically calling out for a beautiful celebration, making them great for cut flowers.
For the best cut flowers, you should snip the stems for bud vases to show off the intricately painted flowers.
14. Mums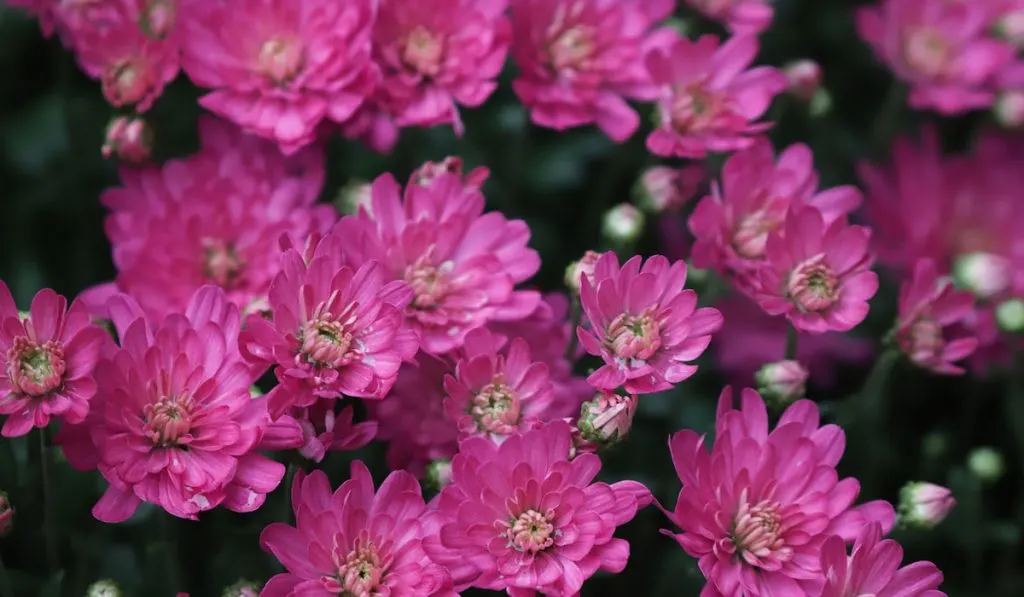 These are best used as cut flowers, often blooming in hues of burgundy, lavender, orange, pink, and white. Some mums may grow to a height of 5 feet, while others are slow-growing but spread widely.
Additionally, mums are disease-resistant, making them a favorite amongst gardeners.
15. Calendula
This is an easy-to-grow, classic annual that produces 2 to 4-inch-wide daisy-like blooms on strong branching stems, making it ideal for both pots and beds and margins, and their blooms make the best flowers for cutting. They also grow to maximum heights of 2 feet.
For optimal growth, calendulas thrive in cold weather and will produce more blooms when frequently nipped in the head. They require moist and well-drained soil and enjoy full sun to partial shade.
16. Bee Balm
Natively used by the Americans for medicinal purposes, the bee balm, a mint family member, has bright petals that attract bees, butterflies, and hummingbirds. In full maturity, it grows to a height of about 2 – 3 feet tall and has a unique texture and a wide range of colors ranging from rose pink, reds, and scarlet, to salmon, and crimson.
When watered regularly, they maintain their blooms even for extended periods. Their blooms are heavily endowed with beauty and scent, making them excellent choices for cut flowers.
17. Lace flower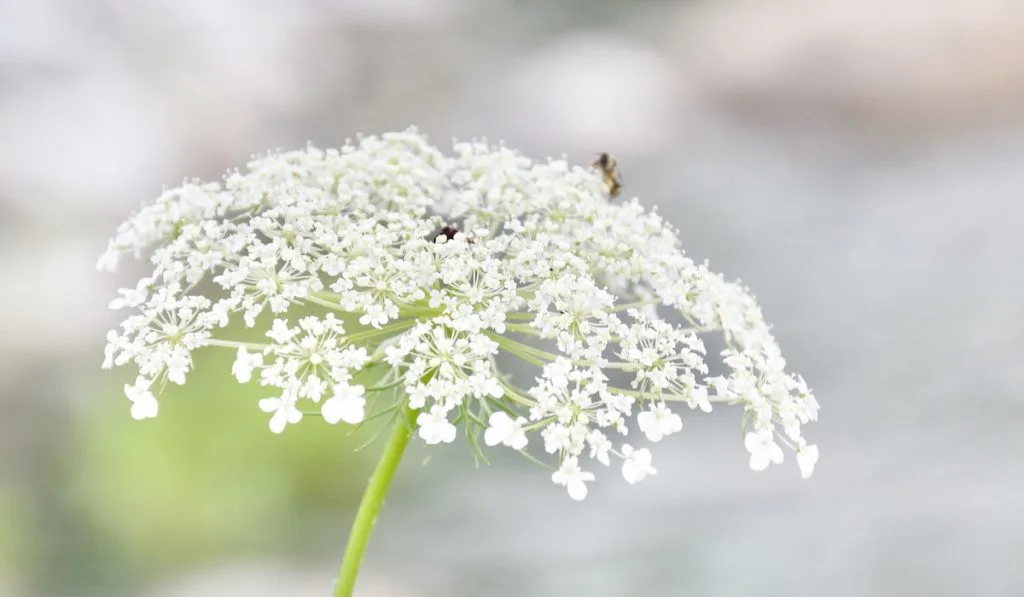 Prized for its feather-light white sprays of tiny blooms and its lacy fernlike petals, the lace flower is an annual that brings a wild and fresh from the garden look to a cut-flower arrangement.
The lace flower is easy to grow, grows tall, and is a great attractor of beneficial insects to your garden.
Conclusion
Annuals make the best collection for cut flowers. Since they only exist for one season, they channel their nutrients to their blooms with an aim to maximize the seed production for the next phase of growth the following season.
For this, they always develop dense blooms that add pure elegance to your cut flower collection.
Resources